The Best Promotional Gifts 2023
Aug 01,2023 | Ninjapromos
Why Custom Promotional Gifts
Promotional gifts do so much more than simply show off your brand. These products are useful items that are retained and appreciated by recipients. They are used over and over again, meaning one investment in a branded product will be repeated in the minds of the recipients without an added cost to your company. That's pretty darn valuable if you ask us.

High quality, well-crafted promotional gifts are cherished for much longer than a cheap alternative. Think of a truly great branded gift as a legacy investment that's intentional and thoughtful. A great promotional gift accurately represents the value of your brand's mission and will be used and reused for years to come by the recipient.
Find The Best Promotional Gifts Now
Hotel Keychains
Stand out from the crowd with our Unique Hotel Key Tag. Designed to catch attention, our key tags come in distinctive shapes, colors, and finishes. With our customization options, you can make your key tag as unique as your hotel. Enhance your guests' experience and leave a lasting impression with these eye-catching accessories.
Keep your keys in style with our Custom Printed Hotel Key Tag. Designed for both functionality and aesthetics, our key tags can be personalized with vibrant colors, captivating designs, and clear text. These key tags not only ensure easy access to rooms but also serve as a delightful reminder of a memorable stay.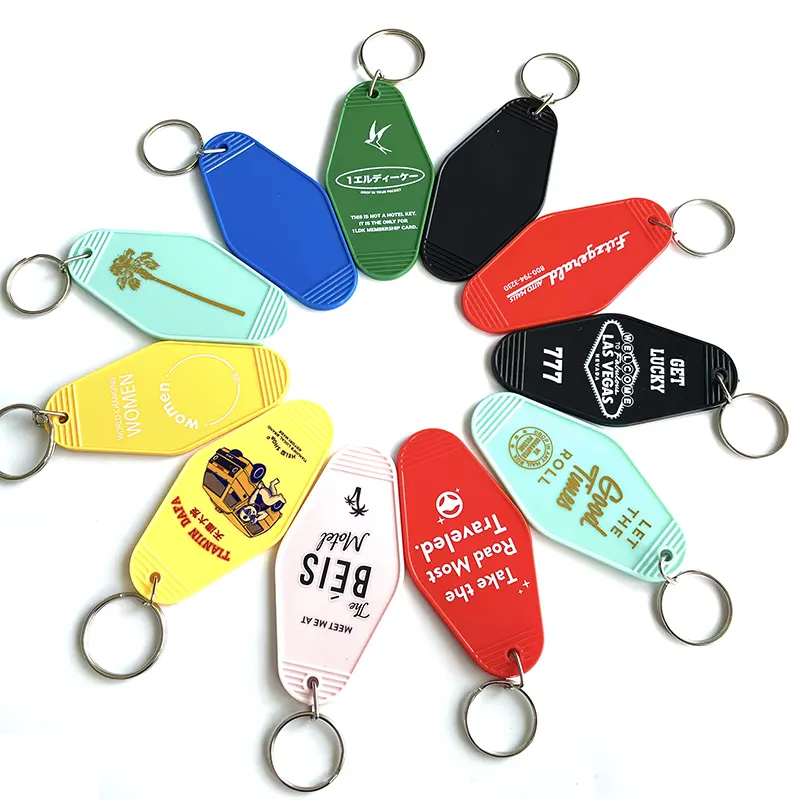 Car Air Fresheners
A unique, affordable, and extremely effective way to promote your business and make sure your customers always keep you in mind. With a variety of scents and the highest quality printing, Air Fresheners Customs is the top choice for anything air freshing. Make custom air fresheners and drive your message home today! Get $10 Coupon Now
✦Personalized: Double-sided print your design, either with the same pattern on both sides or with two different patterns.

✦Material: 100% pure natural cotton and pulp,degradable,environmentally friendly,the scent will last for several weeks.

✦ Multiple uses: Hanging in your car, kitchen, office,laundry,bedroom,garage,bathroom,pet area,shoebox and etc.The pleasant scent will surround you.

✦ Unique gifts: Custom car freshener with photo/text are great gifts for familly , friends, Relatives, colleagues, lovers .The picture can be Business Logos, Wedding , Graduation , Birthday ,Pet etc.

✦Promotional gifts: Custom air freshener is a perfect gift for promotional. You can print your logo,text, phone number, email, QR code and so on.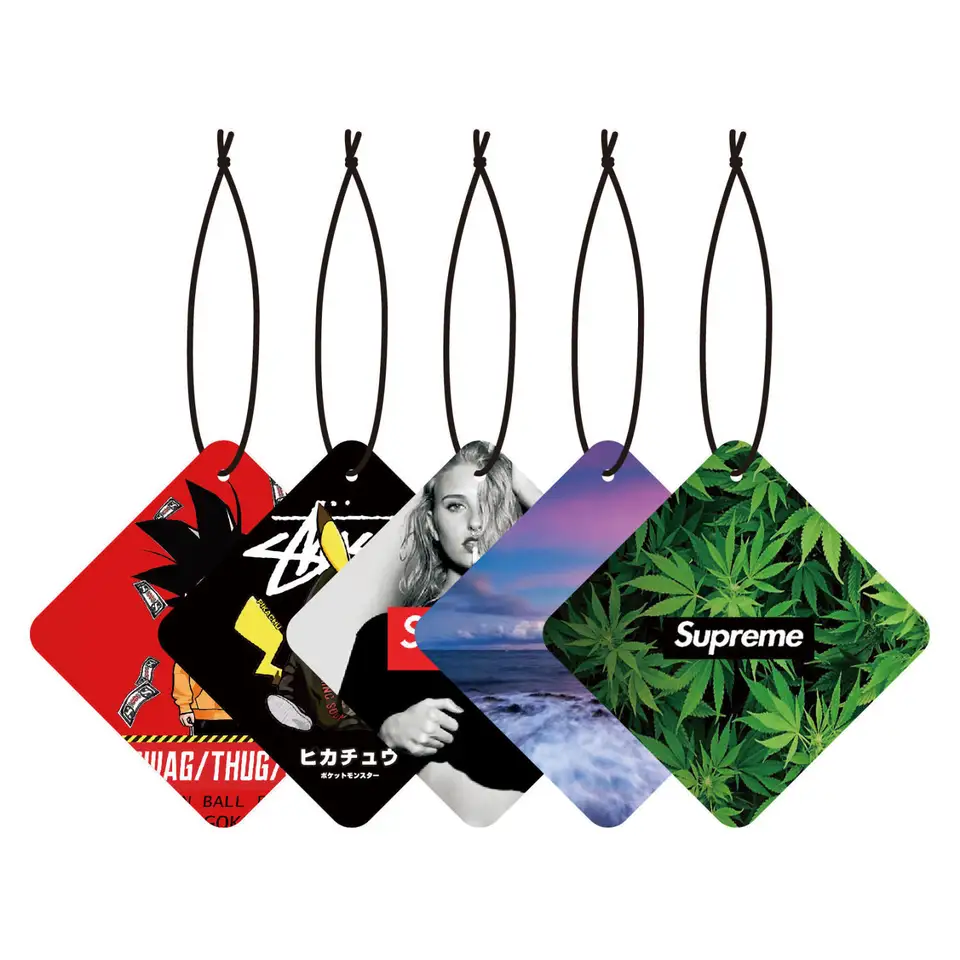 Can Coolers
Firstly, custom can coolers are an excellent way to promote your brand or event. With your logo or message printed on the can cooler, your customers or guests will be reminded of your brand every time they use it. Can coolers are perfect for corporate events, weddings, or even as giveaways at trade shows. By providing a useful and personalized item, you are more likely to leave a lasting impression on your audience.
Secondly, can coolers are a practical and functional item. They are perfect for keeping drinks cold in hot weather or for preventing cold drinks from getting warm too quickly. The insulating material helps to maintain the temperature of the drink for a longer period, allowing you to enjoy your beverage at your own pace without worrying about it getting too warm. Can coolers are also lightweight and easy to carry around, making them a convenient accessory for outdoor activities or picnics.
Thirdly, custom can coolers are versatile and can be designed to match any style or theme. Whether you prefer a classic design or a bold and colorful pattern, you can create a can cooler that perfectly reflects your brand or personal style. Can coolers are available in a range of materials, including neoprene, foam, and collapsible fabric, giving you the flexibility to choose the perfect option for your needs.
Finally, custom can coolers are an eco-friendly option. By providing a reusable and durable can cooler, you are helping to reduce the use of single-use plastics and promote sustainable living. With their long-lasting design, can coolers can be used over and over again, reducing waste and promoting environmentally-friendly practices.
In conclusion, custom can coolers are a fun and functional item that can be used to promote your brand, provide a practical accessory for your guests or customers, and promote sustainability. With their customizable design and versatility, can coolers are an excellent addition to any marketing campaign or event.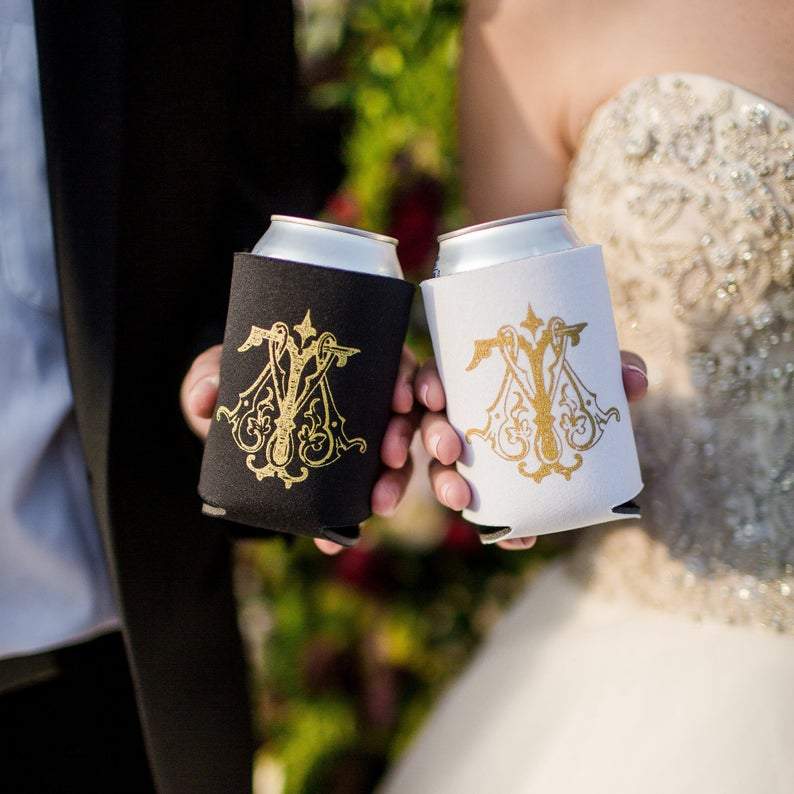 Drawstring Bags
Custom Drawstring Bags are a popular giveaway item at trade shows, schools and corporate events. Print your logo or design on customized drawstring backpacks for excellent branding that fits your budget.These bags & backpacks expand to hold many items for everyday use.
Not to mention that they're one of the most-desired giveaway items, with 73% of people having a promotional bag in their house.
Since a bag features a large area where you can print your logo, you can get creative with the various materials and colors to give the bag a sleek look.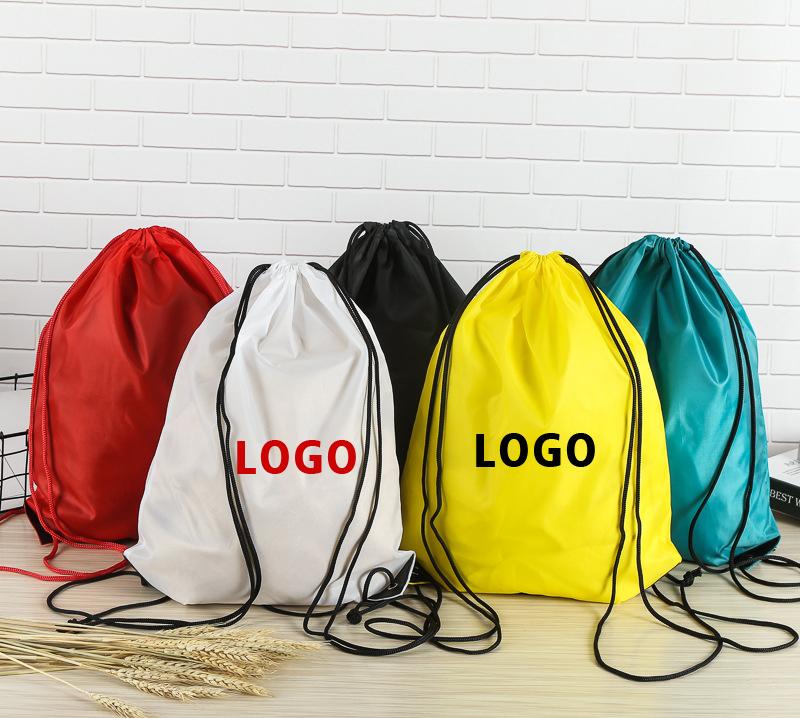 Power Banks
With a power bank, you give your recipients the power to stay charged all the time.
Give your advertising campaign an extra boost with our Charge-N-Go Power Bank! It's equipped with a 2200 mAh lithium ion grade A non-recycled battery and features a USB output and micro USB input. Recipients simply use their device's charging cord to connect and get the extra juice they need!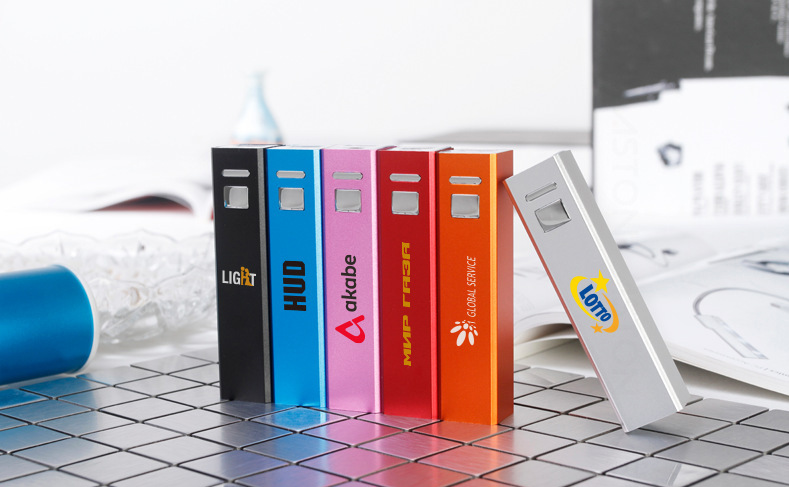 Phone Wallets
Custom phone wallets can advertise your brand everywhere they go! Adhesive cell phone wallets are an added touch of convenience for your clients who need to keep credit cards, cash, ID and other items close and secure. Your name, logo and contact information in colors and styles you love can be printed on these custom phone wallets!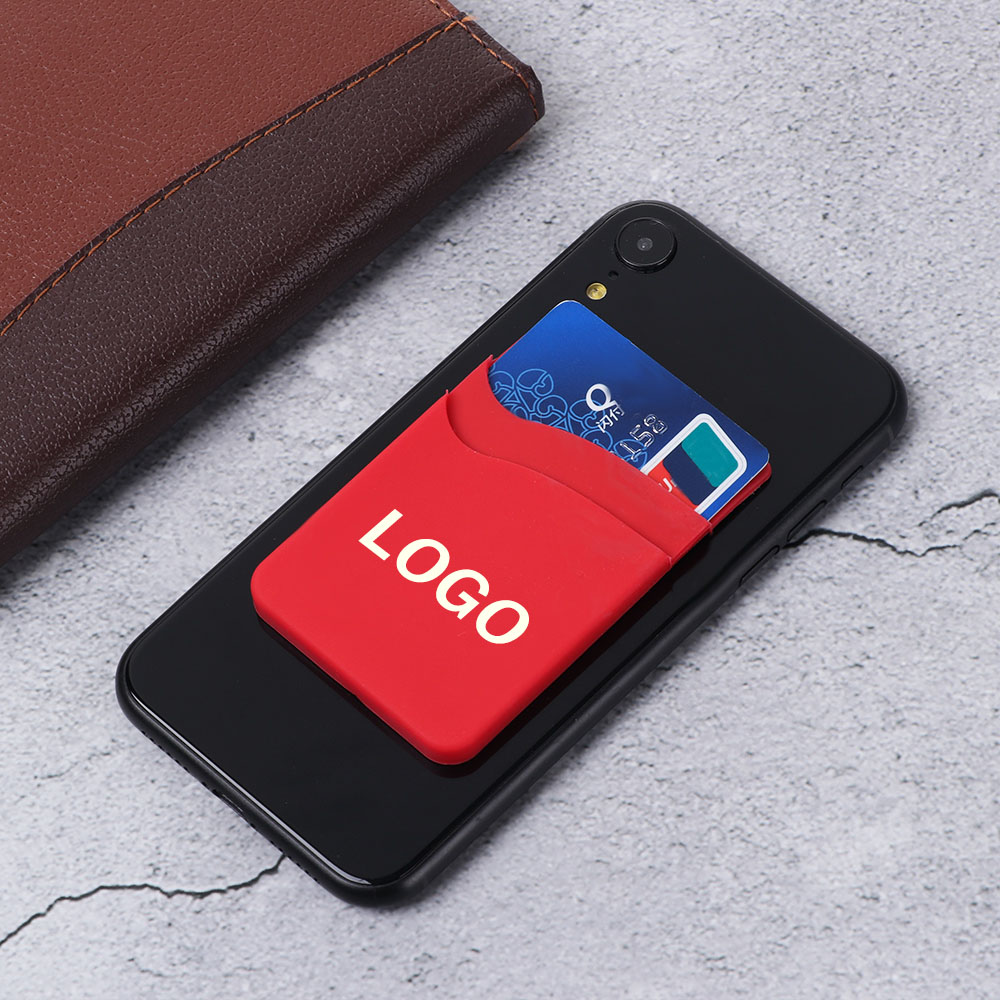 Why Custom Phone Wallet ?
Never leave your wallet at home again! These custom card holders stick on to the back of phones, making it easy to carry IDs, cash, or debit cards. Made from silicone, you can order these personalized cases as bulk gifts for students, travelers, and hardworking professionals!
Custom Phone Card Holder for Promotion
Custom phone card holders are useful, highly visible, practical, and internationally appealing to consumers. Their durable, low-maintenance design also gives them a distinct edge over products that quickly show signs of wear and tear. It is a perfect item for brand promotion in various occasions and for different people.
Companies can give them to promote their brand at industry trade shows
Event planners can use them to promote a special event theme
Manufacturers can use them to promote an upcoming product launch
Professional meeting organizers can distribute them at annual meetings
Alumni associations can easily add them alumni swag bags
For More Products, Click Here
Comment